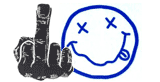 The Last of Us
Date: Tuesday, October 01 @ 22:49:26 EDT
Topic: Action Game Reviews



Alright so even though I said I wasn't going to review this game I changed my mind becuz im liek so randum lol and I decided I would review it. This game got a shit load of good reviews when it came out but most of them didn't point out ANY flaws in the game and just went on and on about all this philosophical bullshit without addressing anything important like, you know, THE MOTHERFUCKING GAMEPLAY. Anyway the game is quite good but NOT a 10 out of 10. Read on motherfucker!

Gameplay

Alright so the gameplay trailer they showed for this game during E3 2012 looked absolutely fucking fantastic. The shootout looked intense and it looked extremely fun, and the combat AI looked extremely smart. While it is true that the combat AI is indeed smart what they did not show was THE COMPLETELY FUCKING RETARDED STEALTH AI.
Holy fucking shit the AI during stealth portions is absolutely retarded. It's just like all of the other games where
1. They do not hear absolutely fucking anything
2. Can only see right in front of them
3. Only go into alert mode if you stand in front of them for 5 seconds. They are just like "WOW! I SWEAR I JUST SAW SOME GUY STANDING RIGHT FUCKING IN FRONT OF ME A SECOND AGO! HE WAS NOT IN MY LINE OF VISION FOR THAT LONG THOUGH SO I GUESS HE DOESNT FUCKING EXIST!"

I would be able to forgive all of this (most games haven't progressed past this point) if it wasn't for the fact that ENEMIES WILL NOT FUCKING NOTICE DEAD BODIES. ARE YOU MOTHERFUCKING KIDDING ME?!?!?!?! THIS IS FUCKING 90'S SHIT. 80% of the time you stealth kill someone their buddies will walk right next to their friends dead body that THEY WERE JUST TALKING TO. Seriously. Every fucking stealth game has this. I think it may just be a glitch since as I said they do notice it sometimes but it's still FUCKING UNACCEPTABLE. I'm not even sure how they fucked up the stealth AI this badly. Just awful.

Now onto the combat AI. As I said they are indeed quite smart and will put up a fight. They flank, sneak up on you, and use cover effectively instead of having half their body out of cover the whole time. Every fire fight was intense (especially if you play on hard/survivor, much better that way) so no complaints here. Ellie's AI is great as well, she stuns enemies with bricks, shoots, and stabs. She also gives you any helpful items she finds such as health kits. She saved my ass plenty of times. The infected are also fun and can scare the shit out of you when they sneak up behind and start screaming like a 15 year old having sex. It's scary as fuck and the infected will swarm you and will move all over the place to throw off your aim. Luckily you can upgrade your guns and aiming to help you kick ass. The ammo is limited which means you will often rely on melee, which is brutal and fun as well. Modding pipes with spikes is fucking amazing.

Also, there is no regenerating health, which makes the game 10x better.

One other flaw I could add would be the incredibly slow beginning. Seriously, the beginning is extremely underwhelming. I almost gave up on the game. It turned off quite a few people I know from beating the game. The intro was amazing but after that it's fucking boring for about 2 hours after that. They should've put in some more interesting shit.

Story

Being a "zombie" game obviously the story isn't the most original thing in the world but what really sets this game out is the writing and characters. I honestly felt like I was watching a movie at some parts. The ending was great as well, as they went for a more anti climatic ending instead of doing the typical "girl gets infected guy shoots her the end" kind of ending. It sets the game up for a sequel but at the same time the story would be complete if it did not get a sequel. Very interesting. I would like to tell more about the story but I'm tired as fuck and want to get this review over with so I can go to sleep because I'm a lazy bastard.

Graphics

The graphics are fairly good especially considering how fucking outdated this console is. The characters are probably the best looking parts. For some reason the parts with the overgrown flowers and shit look 100x better than the city parts. Anyway the graphics are pretty good and certainly some of the best console graphics I've ever seen. The framerate does dip at some parts (especially when there are molotovs exploding) but overall pretty damn good.

Sound

Damn the sound in this game kicks ass. Holy shit I mean it has a great soundtrack, voice acting is fucking perfect, and the weapon sounds are loud and realistic. None of that pussy pew pew bullshit, these sound like real fucking guns. They are like "BOOM MOTHERFUCKER BOOM!". Smashing a guys face into a wall sounds kick ass as well. No complaints here.

The multiplayer in this game is extremely fun and also gives an extra layer of challenge because in each match you have to earn a certain number of supplies to build and maintain a group of survivors. This can get extremely stressful at times and finishing all 12 weeks feels like a huge accomplishment. My only problem would be that it is lacking in terms of content (only 2 modes) but otherwise this is a pretty kickass multiplayer mode. It encourages support and not rushing in stabbing everyone.

Overall this game is pretty fucking awesome with only a few flaws holding it back ( the stealth AI seriously sucks balls) However the positives are good enough for me to give this a

9/10

If you want to see the philosophical bullshit I talked about earlier, just watch/read Colin Moriarty's IGN review. God I hate that motherfucker. He barely even mentions the gameplay.