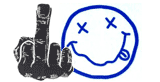 The Walking Dead Game
Date: Thursday, January 24 @ 19:50:29 EST
Topic: Adventure Game Reviews



Ok, this is not a fucking zombie shooter. If you look up some user reviews on metacritic, nearly all the dumbasses who thought it was a terrible game had came into it thinking it was a fucking zombie shooter (why in the name of hell would we need one more of those?) that had Walking Dead characters (Activision is already busy making a generic Walking Dead shooter already, those greedy bastards). While it does have a lot of story elements from the comic book/show and a couple of characters, for the most part it's a different story, following a zombie apocalypse. Read on to see why this is a fucking awesome point-and-click game.

Graphics

Now, to start off, I'm just gonna tell you, the majority of you graphics whores aren't going to like the graphics in this game. They are basically sort of like the Borderlands cartoon-style graphics, but less detailed. However, keep in mind, this is a fucking $25 point and click that is meant to look like a comic book. And for the most part it does pretty well. There is some clipping here and there but overall it gets the comic book feel pretty well and is better looking than most point and clicks, and the animations get better from Episode 1 to Episode 5. However, it does have a bit of a slowdown some times, especially at check points. The game will freeze for a little bit, but it usually isn't too big of a deal. Overall, for a comic book style point and click, it does well. Also, the gore does look pretty nasty, even though it doesn't look realistic due to the graphics style, and is a little low-res. But if you faggots are gonna start comparing the graphics to Uncharted or Crysis or some shit then go fuck yourself, it does what it tries to pretty fucking well.

Sound

This one is a little tough, as there isn't too much of a soundtrack in this game. It's mostly some background noise with music playing when an encounter/intense moment happens. The music does a pretty good job of upping the tension and does keep you engaged at certain parts. The VA in the game is pretty fucking good as the characters do sound pretty good and don't sound like fucking cardboard pieces of shit (most Bethesda games), and the characters sound cheesy like some point and clicks, and the zombies sound alright, if kinda generic.

Overall the sound is pretty good, when it's actually there, though the sound effects aren't very high quality.

Story

Now this is pretty much the main part of the game. People were expecting like amazingly awesome gameplay instead of a storyline, but though the gameplay is solid, the main draw is the storyline.

Now the story is pretty fucking well written. Honestly its been a while since i actually fucking cared about the story and the characters in a game. Basically you play as this as a black guy convicted of murder (of course, they put the black guy as the criminal), however when you're driving to the station or prison or whatever the fuck it is, you crash and find yourself in the zombie infested world.

The story in the game starts out slow and gets better till it really keeps you on the edge of your fucking seats and gets you really involved. You take care of this girl named Clementine who you find in a treehouse, by herself. Now never, ever, before have i felt a fatherly instinct in a game, but this game actually did make feel protective towards Clementine, and most of the choices i made were to protect her, and teach her new things.

Most of the other characters are pretty well done, as most of them are only assholes if you be an asshole to them, excluding Larry, who is a dick no matter what. However, Duck is an annoying piece of shit. Right when i met him i fucking wanted to shoot him, but it is understandable because he was pretty much in the game to represent an innocent little kid, but goddamn his voice was annoying as fuck. Whoever designed his character should have a knife shoved up his penis hole and savagely ripped out. But eitherway, the story kicks ass and actually makes me feel for whats happening, the characters are good, and the dialogue is very well done.

Gameplay

Ah, the most fucking misunderstood part of this game. This a POINT AND FUCKING CLICK GAME, FAGGOTS. NOT A FUCKING ZOMBIE SHOOTER. With that out of the way, i can say that the gameplay is pretty good. However, keep in mind, this game has Quick Time Events. Though they are no where near as frequent as say, Heavy Rain, they do happen every once in a while. But overall the quick time events weren't too bad and actually did make sense, instead of just having them in there for no fucking reason *cough cough* Far Cry 3's bosses *cough cough*. The point and click and searching for items is fun and works pretty well, and the controls are easy to learn and i don't really have any issues with them. There are some times when you DO have to shoot zombies, and the controls here could've been refined but since it doesn't really happen often, and it's usually pretty brief, it's not too big of an issue.

This game also has a choice system, which is all the rage these days (fucking Call of Shitty is even sort of using it now). I mean, there is only one ending, but your choices affect how other people react to you and act towards you, and there is a couple of different things that you can do like sparing people, etc. Also, it's pretty obvious that some of the choices you made in Episode 5 will affect the characters in Season 2. Nowhere near as choice based as Heavy Rain, but it does make alot of changes, just not to the gameplay, but more to the characters.

The games 5 episodes will probably take you 11-13 hours to complete, unless you just fucking rush it, which you shouldn't. It does start out a little slow and boring, but it gets alot better as you go on I was pretty satisfied with the length as its longer than most games and the episodes don't drag on longer than they should, and plus, this game is only $20-30 (depending on how you buy it) and it is longer than most shitty games these days, and it does have some replay value to due to how you act towards characters, and its pretty fucking hilarious being a mute the whole time if you so choose. So overall, I'm pretty satisfied with the game play.

The Verdict

So all in all, this game is a fucking awesome game that has an awesome story line, good VA, well done characters, and fun, solid gameplay. Do not think this is a zombie shooter, otherwise you'll probably hate it. I'm really surprised Telltale succeeded on this one, as most of their recent games have been fucking garbage. I'm pretty excited for Season 2, and for $20-30 you can't go wrong. It is pretty damn good and one of my favorite games this year. If you fucking homos spoil the story in the comments you deserved to be raped in the ass by the devil. So overall, i give this game a 9/10, faggots.