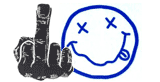 Dungeon Siege 3
Date: Friday, June 24 @ 17:17:36 EDT
Topic: Action Game Reviews



What the fuck is wrong with Obsidian? It seems like for every good game they make, they come out with two pieces of shit. Since Fallout New Vegas was good, they must have seen it as necessary to ruin the Dungeon Siege franchise and create a piece of shit no one will play or purchase. At least Gas Powered Games isn't making it, Space Siege was such a huge piece of shit it was an embarrassment to all of mankind. Anyways, original a diablo-style top down hack-and-slash, Obsidian decided to consolize the fuck out of the game and make one of the worst piece of shit 3rd person action games to ever be seen. Even faggots who play this game on a console think that is is shit, and well, it is because this game sucks the fattest fucking wang on the planet. They literally took everything good about Dungeon Siege and ruined it.

As you pop into the game, it fucking fools you by making you think it is a new dungeon siege game. You choose a character, who you cannot customize in the slightest, who has all sorts of different classes and I figured I would just go with the generic melee douche just to see what this game is about. BAM. Instantly as soon as the game fucking starts you know this game is going to be the biggest fucking pile of shit ever created. Literally, the most annoying fucking thing about this jizz-injected game is that the camera is an a top down angle behind the character and YOU CANNOT FUCKING MOVE IT. The whole game feels like you are staring at the fucking ground looking for ants and missing everything around you. Dungeon Siege 3 is really a staring at the ground simulator and nothing else.

The second thing you will notice when popping into this game is that the fucking graphics are terrible. Seriously, textures are blurry and suffer all sorts of shitty fucking pop in. Nothing engrosses me like seeing a blurry turd across my screen that is supposed to be a piece of wood. Beyond that, the art design is just lame as you basically just travel through lame dark ass dungeons and then outside to some nice Brown and Bloom areas. Will they fucking knock it off with the fucking BROWN? Did Quake 1 make every game in fucking existence afterwards use nothing but the color brown? At least it represents this game because it is absolutely shit.

The third thing you notice is the completely consolified user interface which is a big ass fucking green bar that takes up half your screen. Probably to cover up the shitty ass graphics behind the game. The game only gets fucking worse from here. It is no longer a diablo clone and now you left click to do an attack and right click to do a STRONG ATTACK. Too bad the combat is fucking boring and weightless feeling. Can you imagine that? Boring combat in a fucking hack and slash? How stupid do you have to be not to play-test this afterbirth first before releasing it? So basically you just run around and hack and shit and space to block. Yes. It is about as interesting as I describe it.

So here I am in my jolly fucking mood playing this amazing piece of craftsmanship from Obsidian and thinking "OH WOW, I SURE CAN'T WAIT TO GET A BIG PARTY GOING, GOLLY GEE WILLIKERS". Turns out you get fucking NO ONE. They ruined the ONE fucking thing that made Dungeon Siege unique and which was the CORE FUCKING PART of the gameplay. This was having a giant fucking party following you and going around destroying everything around you with up to eight people! Now it is just yourself and one BAD AI. Are you fucking retarded Obsidian? Why did you get rid of the fucking party system when that was the MAIN FUCKING POINT of the game? Now you are just left with a boring straight-line hack and slash. Seriously, this game follows the same level design as Cowa Dooty where you just walk down narrow hallways the whole game. If anyone finds this type of shit interesting, they need to be punched in the dick.

And if the piss poor combat, bad camera and controls, and awful UI aren't enough, this game has the WORST inventory system I have ever seen. Instead of having a human body outline where you can equip swords and armor similar to what we saw in Diablo and previous Dungeon Siege games, you know have a box full of ten fucking tabs. Under each tab is two menus, on the left side with what you have equipped and the right side with the gear you have in your inventory that you can equip. ARE YOU FUCKING SHITTING ME? This the LEAST intuitive inventory system that I have ever seen in a fucking game to the point where it has to be awful on the consoles even. Yeah I want go through ten different fucking menus just to equip some fucking armor. Eat shit and Die Obsidian.

The fucking fact that they took a PC only series and then consolized the third game in the series is fucking absurd as well. All the original fans of the game, the ones who would play and buy it because they like the series, PLAYED THE FUCKING GAME ON A PC. No one consoles even knows what the fuck Dungeon Siege is, so you make a game completely consolified and alienated all of the core fans of the series. Way to fucking suck Obsidian. This game is a massive piece of shit.


4/10