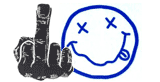 Assassin's Creed: Brotherhood
Date: Wednesday, March 23 @ 18:31:04 EDT
Topic: Action Game Reviews



So apparently Ubisoft is trying to make some extra cash from us while we have to wait for Assassin's Creed 3 and decided to release Brotherhood. Brotherhood is basically a direct sequel which starts off right at the point in which the 2nd game ends. Luckily it gives us a continuation of the story, some more gameplay and at least 15 hours of fun even though it is not as epic or as long as Assassin's Creed 2. Either way, this is my review for Assassin's Creed 2.

Basically this game is simply an extension of Assassin's Creed 2 which first made me think that this fucking game should have just been in the game. However, there is enough content and enough to do in this game to at least make it's own title so maybe it should have been released as an expansion pack. So the game mainly takes place in Rome which you can destroy Borgia towers to reduce influence, get companion assassin's to help you kill, rebuild shops and stores like you could in the previous city. Now one of the things that is a bit limiting about this game is that most of it does take place in one city so it doesn't have the same epic feel as Creed 2.

In essence, Assassin's Creed 2 starts with Ezio becoming an Assassin and going around and stabbing bitches in the throat and pulling them off a roof but it journeys from Florence, Rome, Venice and I think a couple of other cities as well which gives the game more of an epic feel. So even though this game takes place in one city it still provides enough gameplay to keep it interesting for 15 hours, which is abit shorter than the second. It felt like it took me half the length to beat this game which pisses me off because again it should have been an expansion pack.

Anyways, one of the first noticeable improvements on the game is the graphics. Everything is much more detailed and they finally got rid of the shitty LOD problems with plagued the first game. I'm not running a garbage XBOX, I want things sharp as a 7000 megapixel picture of my ballsack even if they are only a single fucking pixel on my screen. Thus overall the textures are a lot better and the game just has a sharper cleaner look to it. Another nice improvement is the new death animations and chain killing system! There are like 50 billion ways with all the different weapons that Ezio now performs kill moves on enemies and you can chain them together for massive amounts of death when you are surrounded by a group. The best part is when he jumps and stabs one of the guys in his face with his sword. It gives me a huge murder boner. This makes the combat feel a bit faster paced when you are surrounded by shitty weak enemies who are incredibly boring to fight.

The gameplay itself is basically a continuation of the previous game with the only improvements really is having some Assasssin's follow you and now you can ride your horse in the city (where the whole game takes place). Trust me, this city is way more fucking interesting than Kirkwall as there are actually people walking around and various quests that you can do around the city outside of the normal memories from various assassination targets to getting the best armor in the game (basically the same shit as the last game). The gameplay is still pretty fucking fun scaling buildings and sneaking up and stabbing people all over the place. The quests are also varied enough to keep you continually wanting to play. The main memories are always the best and the game can get stale if you do too much side shit without worrying about the main game. The combat still has the same irritating quirks as before with the shitty camera going fucking loopy sometimes so your character jumps off a cliff and dies like a fucking idiot. The combat still has some irritating quirks but the new heavy weapons that they implemented in the game make it fucking fun. Ezio is basically swinging around a baseball bat knocking fucking teeth out which is awesome. Hell, I'm pretty sure I curb stopped a guido Borgia faggot and then slammed him in the chest with my sword. The brutal death scenes are excellent.

However the main memories are fun and will continue the story right from where it left off with your shitty city getting attacked, your armor destroyed (OF COURSE, who didn't see that shit coming) to acquiring everything back and eroding the Borgia presence in Rome. Once you do all this shit, you eventually get back the Apple of Eden which you lose and the story has abunch more mystery shit which we still don't know about until the next game is released. Anyways, the main quests are equally as fun with a few new features added to the game to keep it interesting although it loses the epic feel of the first game. The only lame part was that the game was simply missing that sense of epicness that the first one contained. This was improved by the end when you start visiting the chambers for retreiving the apple in current time periods but until then it feels like everything was a bit rushed. This game should only be 30 dollars, they are fucking ripping you off by charging 50 dollars for what is basically an expansion pack.

The voice acting in the game is still pretty good with some pretty decent writing as well to keep things interesting. However, when you are outside of the Animus, I want to fucking Assassin Creed everyone in that room. The real life people are fucking lame as hell and I want to stab all of them (you get to stab at least one of them!) because their writing is cornball and they show no signs of concern even though they are under LOOMING THREAT OF DEATH by the Templars chasing them. Either way, the game ends on a note of Desmond acquiring the apple and rolls credits at this point. I was fucking disappointing at how much shorter this game was but it leaves you wanting more at least.

Anyways, basically you could just copy and paste the review from the previous game and place it in this review because it is t he same game but just a continuation of the story. There better be more though to the game when the third one comes out. However, it's still fun and the story is interesting enough to keep you going.

8/10