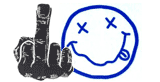 Tomb Raider underworld Review
Date: Friday, March 13 @ 13:30:19 EDT
Topic: Action Game Reviews



As I see nobody else has submitted any reviews on Tomb Raider Underworld yet, so I think I'm up for the task. (I'm not a native english speaker so sorry for my language errors)
So Epic Eric - (Eric Lindstrom, manager) got kicked by eidos because TRU didn't bring the sales numbers expected. Why? Does it suck that bad? - The answer is: Yes, and no. You'll see.

So the new tomb Raider game is here again. The creators wanted to blend the style and mechanics of TR Legend with the long explorations and discovery of Anniversary. Well they have more or less succeeded.

Graphics
The environments seem alive, vivid, look quite cool and natural, there are pretty pixel shaders and shadows everywhere, and still rock surfaces and shit do not seem like they were made of pvc, which is good. The game uses a new graphics engine from scratch because guys at Crystal Dynamics were too lame to optimize the glitchy next-gen mode of Legend. This game runs 1000 times faster than Legend with next-gen mode on, although the mexican level with the rain and shit might be slower. But fuck me, I don't like the way lara looks, she was much nicer in Legend and Anniversary, now she has oversized lips and she is just fucking ugly. Although on the mediterranean level her ass looks so fine in her swimsuit, that you might wanna slap it until it gets red.

Gameplay
I think CD guys forgot how to program gameplay mechanics while they were welding the graphics engine. In the promo videos they say, this is the first TR game where they used motion capture. OH fuck me, the have probably resurrected Benny Hill and used him as a model, because lara moves just too fast, and while you're playing it feels as if she were 1 kg in weight, while Legend and Anniversary felt natural this just feels exaggerated. The animations are just jerky and Lara often gets stuck into walls and objects. Thanks God you can get out by walking and jumping away from walls, but shit, never believe to promo videos! The camera is also terrible, always stucks in corners, and now you can't examine Lara's face for example because she just simply disappears when she is close to the camera. Anyway, after a few hours of playing I got used to these crappy mechanics and realized, that you can do pretty much shit in this game. Now you can do more than just swing on poles, you can climb on top of them, and jump from there, now you can move objects with the help of the grapple rope. The rings on the walls are not just for wallrun, now you can ascend directly from the floor with the help of them. Lara is quite smart when it comes to grabbing ledges, and it's really fun jumping and swinging around. Maybe they fix this shitty gameplay in their next games.

At least the puzzles are really well done and quite challanging just like in the previous titles, I got no problem with those. You can even use a motorbike on the mexican level to help you solve a mega-giga puzzle, but the vehicle parts are not frustrating and not as fucking boring as they were in Half-Life 2 or even in TR Legend.

Combat is also quite OK, same shit as in Legend, only difference is that you can now shoot 2 enemies at once with the dual pistols, (Hell Yeah) and you can fire at baddies while hanging on a ledge.

Oh and now there is BLOOD in the game, so it doesn't feel like a fucking Virtua Cop anymore. (anyone remember?)

Sound
Simply well done, the music is chilling, sets the mood very well, weapons sound good. The voice acting and the cast is just as good as in the prevoious games, high five here.

Story
Underworld starts off from where Legend has ended. From the extras menu you can get a little video recap of Anniversary and Legend which is cool. Now, Lara needs to get Thor's hammer to kick Natla's ass, and realizes that every civilization has the same Nordic roots or something. Play the game to discover the story, it really worths the effort.

There are some shitty elements in the game, that ruin the whole picture, but I think this game is quite OK, and worth your money. 8/10
Feel free to comment and bark my head off.