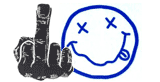 Warhammer Online Age Of Dog Poo
Date: Monday, November 03 @ 05:46:39 EST
Topic: RPG Reviews



What a steaming candy coated piece of dog shit this game is. Mythic drops the ball by getting bum blasted by ea and releasing the turd of the year.
With all the hype surrounding this game it seemed like it might be a warcraft killer but when you actually start to play it you realize rather fast that it sucks complete balls.
Mythic was a little industry whothefuck, coming out of nowhere with DAOC and kicking all the big boys in the nuts, its was one of those games that changed the industry, Wow they really fucked that up.

First their closed beta was such a hunk of shit that they had to bring ea games on board probably because they were going to go bankrupt. Great move mythic great fucking move. You might as well start sucking dick for crack.

Game play 2/10

You got to be fucking kidding me, its 2008 and this game plays like its 1995. It uses an in house tweaked gamebryo (lamebryo) engine that could not run a coffee machine. The animations are so poor they will make a baby cry, the actual combat is like playing a fucking wooden robot covered in shit. The UI seemed like its made by someone in grade fucking 3. The game is full of shit bugs and horrible design, here's a small taste of some of the wonderfully innovative combat engine:


Want to hit something with your sword well good fucking luck..your character will animate 5 times yet your ability wont even fire


Want to use your morale ability to fuck someone up? Ya click that bitch 10000 times and just maybe it will fire 5 minutes after you actually need it.


Want the UI to keep up with your animations and sound effects? Nope they forgot that they are supposed to be in sync.


That's just a taste I could write a book on every shit aspect of combat, the game play is about as fluid as a chunky piece of dog shit. You can play this game using 1 chopstick while watching tv it makes no difference.

I do want to even go into game play design, shit like abilities and classes and stuff you get for killing people. You kill people and you get points that you can spend like +1% dodge witpy shit, ya i want to play for weeks to get some piece of crap ability they I don't even care about.

Also the net code is coded in dog shit. Its a game that is supposed to be about massive player vs player, yet the client/server structure is made out of tin cans.
The geniuses at Mythic decided hey lets take your shit server and stress it even more by adding collision detection for all players and objects.
What you get is a massive pile of shit, people warping everywhere, friendly players blocking your path, getting stuck on every object in the game, etc. Want to jump over a 1 feet rock, well good fucking luck your going to get stuck on it and everything else in the game. A fucking pebble will freeze your character, nice game engine real nice, people in the industry must be laughing their ass off that ea bought into this shit.


Graphics: 5/10

Ill give props to the terrain and zone designers for making them actually quite nice to look at and they do have a gritty realistic feel. Other than that its pretty lackluster, most everything looks like shit and to top it off the performance specs are through the roof. There are people that can play crysis yet have trouble with warhammers graphics on their systems, who codes this shit a monkey? Your graphics are shit you shouldn't need a fucking nasa supercomputer to run them, just shows you how bad they are at coding stuff, read a manual, game design 101 and how not to suck.


Sound: 2/10

The sounds in this game are dirty smelly balls. Soundtrack is total shit, no feeling or ambiance just a loopy retarded score. The game sound effects are as good as the combat, total ass. Having 3 people mount and use that stupid horn sound will make you install the game, pure shit.

PvE AI stuff: 2/10

WTF! That's all that comes to mind, a fucking kid could program a better ai. How do you make a game worst than you previous game that's like 7 years old? The PvE in this game is total ass I don't even think they know what AI means. Sure it might not be the focus of the game but its a real brown dirty hole of badness. After all the game is full to the tits with mobs all unchallenging and crap, might as well have card board cutouts and plant them in the ground.


PvP 3/10

This game is supposed to be about "war is everywhere" but in really its "war is no where" . Leveling up you visit pvp areas and find them absolutely fucking deserted, stand around and scratch your ass because that all that's going to happen. You can join pvp scenarios which is about as much fun as warcraft battleground with utterly shit combat and stupid thinks like hold a bauble. WTF is a bauble and why do I have to hold it, is it a metaphor for mythic holding ea's nuts? Not only is there "war is no where" but even if your do chance on a fight you'll gorge your eyes out because the combat is so fucking bad. You will laugh at it and point and be like lol look at that hahaha its sooo bad.

Exploits/cheaters 2/10

Honestly this game is so shit that punkbuster is useless, you can exploit it so many ways using itself, its like watching someone punch themselves in the face. Also my grandmother could write a bot for it its so bot friendly.


Review sites 0/10

Like usual every review site give this steamy pile a 9/10, its like they enjoy licking the sweat off of ea's balls and mythic gets sloppy seconds. If you read the forums you'll find real reviews of how bad this game is along with an army of faggot fan boys that like to eat mythic cock. Hey fan boys my little 8 year old nephew collects cards, grow the fuck up you weirdo's.


In conclusion this game is shit.